International Travel Log
JAPAN – JANUARY 2009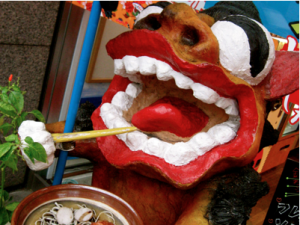 4:58 p.m. Tokyo
It's a crazy, beautiful, twisted place! I've been lost in the rain all day. My inner Geisha finally told me to come in from the cold and take another bath.
I find that I discover some of the best things in life when I am utterly lost. And so when Jay and I set out at 8-something this morning with a crisp map under grey skies, we were looking forward to losing ourselves in Tokyo. Which we did. For about six hours.
Truly. Tokyo confounds. Even standing directly underneath the street-sign indicating the intersection of Showa Dori and Eitai Dori, we still couldn't tell which end of the map was up. With no sun or shadow to serve as a compass, and a cold persistent rain, we stubbornly went every wrong direction we could manage, until we managed to ask for enough direction stumble upon some truly delightful experiences.