The 5 Ws & the H
Who What Why When Where & How
Up Up and Away
International Travel Log
JAPAN – JANUARY 2009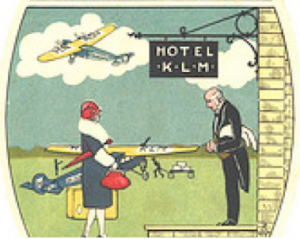 6:31 a.m. MInneapolis
Shortly I'll be on my way to the airport. Frankly, I'm nervous.
I believe I've packed most of what I think I need, although I'm more than certain that upon arrival in the busiest city in a country boasting the world's second-largest economy I'll be able to procure anything I might desire. Except a big gloppy American cheeseburger. Which is why I ate a big gloppy American cheeseburger yesterday for lunch. It was one of the top five cheeseburgers of my life.
The cat does not want me to go. Or at least I'm anthropomorphizing her in that melancholy direction. Regardless, she's been either on my lap or my laptop nonstop for the last 36 hours.
All that's left now is to shut down my computer and shove it alongside every other electrical device I can get my mitts on into the black hole that is my computer bag. Then I'll hop in the car with Christopher, who is sweetly chauffeuring me to the airport.
Additional musings in this location once I'm in my next location… the luxuriant upper berth of Business Class on NWA #0019.
________________________________________________
3:45 p.m. Minneapolis / 6:45 a.m. Japan
My travel companion and business partner Jay is the King Daddy of good humor, and has effectively banished my traveler's anxiety with his running vaudeville act. During embarkation, when he realized our seats are located on the upper deck of this fine 747, he burst forth with an ebullient and extemporaneous song, the title of which was "Up in the Hump". Jay subsequently charmed the entire flight staff and is now immersed in a movie whereupon people in cars chase other people in cars. I'll very likely watch "The Duchess".
It's already "tomorrow" in Japan, and I expect our clients are up, out of bed, and taking care of their own version of the last minute details. There's a 15-hour time difference and since some of the folks around me are snoring vigorously, I've changed into jammies and plan forcing the issue of sleep courtesy of Tylenol PM from Kellee's Late Night I'll Bring You Whatever You Don't Have For Your International Journey Delivery Service.
Soon a new day, a new country, a new adventure.