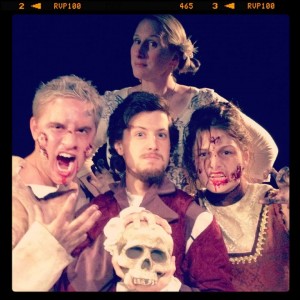 Zombie Invasion
I saw two on the street yesterday, slack jawed and shuffling shoulder-to-shoulder with vacant stares. Before I could blink a third zigzagged by on a bike. I slammed on the brakes. Aware. Scared.
I shouldn't be surprised. We've watched the insouciant invasion ooze in. Zombies are all over the place.
I'm not talking predictable B-movie zombie or trendy pub-crawl zombie. I'm not talking classical theatrical zombie or even creepy make-you-scream haunted mansion zombie.
I'm talking terrifying regular everyday zombies. The zombies that walk among us. You know the ones. You see them too.
Read more →