The 5 Ws & the H
Who What Why When Where & How
Before "Before" – On Transformation
The fitness transformation "before" selfies I took on February 7th have been self-censored.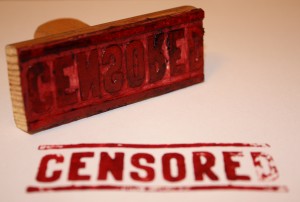 Last week's selfies weren't salacious, just a titch sad. Bummed expression, bad lighting, and too-little too-tight spandex. The way "before" photos usually are, to set us up for the afterglow of "after".
These days, I find I'm less interested in before and after, and more interested in better. Along with my newfound 5K OCR fitness-nut nuttiness, I enlisted in a 90 Day Transformation Challenge, today's training for which featured Coach Z encouraging me in barbell hauling, rope dragging, bear crawling, ball chasing and other excellent tortures. Tracking, measurement, and photographic self-evaluation are all part of the deal.
The deal is, I've never been good at looking at sad.
Still, for the sake of Transformation Challenge truth telling and transparency, I'm posting an image from before "before". A more honest photo. More for myself than anyone else. Because sometimes transforming forward demands a look back.
I look pretty happy here – the old me, Shanghai 2006 – getting measured for what I dreamed would be a sexy fitted fine silk cheongsam. I remember trying to exert poise for the fitting, smiling politely at the pinprick to my self-esteem when the tailor insisted on making the dress "loose, for food" and patted my soft belly, my padding. Before that instant, I was so excited. After, I just couldn't wear the dress. Not to mention that, when the garment arrived in the US weeks later, it was too small.
Back then, I packed on some pretty thick padding during a rough patch in my personal life: 40 plus pounds of physical barrier and emotional insulation. The scale spiraled up proportionately to my plummeting ego. Publicly, I was all smiles. Privately, I was a hot mess of loneliness, wine, and mashed potatoes.
Then I found a fitness community that inspired and invited. A come-as-you-are and give-your-all environment more interested in "better" than before or after. I threw my heart over the bar and never looked back.
What do I see in my before "before" image? It's not about physical prowess or measurable weight, it's about letting go of the insulation. It's about saying no to isolation. It's about reaching out for camaraderie and community and the truth that we're not meant to do life alone. It's about taking the beautiful risk of wellbeing. Because there really is no "after", there is only "better". Together.