A week ago, I took my four of my attitudes – excited, hyper-focused, bad-word-mad, and crestfallen – for a little jog. A 5K fun run. The 5K that I'd gotten into a froth over the day before, when I picked up my race bib.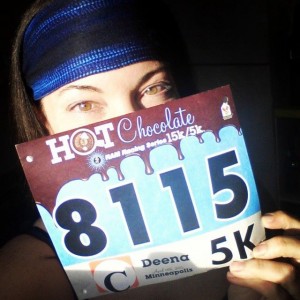 I'm new to the fun run world, and there is still a lot I'm learning. Corrals, for instance; the grouping of runners in sections according to their self-declared pace. When I signed up months ago for this particular fun run, having no idea how fast I could go (or if I could even finish) I left the corral question blank.
Then I ran a few fun runs. And didn't die. And I found I liked it. And found my groove. And went from mostly walking to waving the bragging flag of a 10-minute mile.
I was giddy and the expo was going full blast when I arrived; a wonderland of goodie bags, giant inflatable marshmallows, bouncy music, and stacks of race bibs. I stepped up to claim my place in the race. Read more →