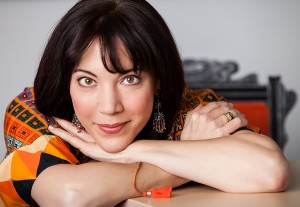 International Speaker / Inspirational Author
Ignite the imagination, expand perspective, and invite powerful communication in the workplace with international speaker and inspirational author Deena Ebbert. Possessing a keen ability to discover the heart of the matter, Deena conducts customized experiences pointed precisely toward the needs of leadership groups and front-line forces in organizations of all scope and size.
A natural leader, Deena spent fifteen years in cutting-edge Corporate America. There, sought by heads of industry in times of turbulence and change, she worked to envision and influence thriving business cultures. From innovative high-technology start-ups to Fortune 500 powerhouses, Deena built a reputation orchestrating winning environments where top teams flourish.
Dynamic, compelling, and born with a passion for performance honed during seven years singing on the operatic stage, Deena wields humor and honesty to cut through workplace drama. She directs the candid and invigorating conversations that inspire change and set the stage for success.
International ambassador for The FISH! Philosophy for well over a decade, and author of the inspirational book  #47ThingsILearned, Deena delivers a witty, wry and realistic perspective on ways to empower and motivate through discovery and trust. By exploring the impact of personal accountability and the synergies that come from commitment, Deena redefines "performance" and provokes the audience to step center stage into the spotlight of the workplace, to revel in the thunder of applause and the thrill of a standing ovation.