The wake-up ritual. For some, it's a good-morning cup of coffee. For others, knocking the alarm clock halfway across the room in a glazed half-conscious state qualifies as greeting the day.
With a commitment to consciousness, I started a new ritual at the new year; scanning seven news feeds during the seven minutes it takes for my good-morning coffee to brew. Fortune, Forbes, and Fast Company. Inc. and Experience Life. Entrepreneur and Success. I've seen a number of smart reads lately on meditation and the brain, and how our morning rituals shape both our day, and our long-term success trajectory.
Science, shared opinion, and I agree: Establishing a positive, meditative, mindful morning ritual is good for us, good for business, and good for those we serve.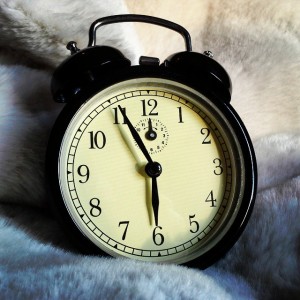 Dreading morning? Beating up on the clock? Knock it off. Make the snooze button your buddy. Here's how: