Today I received my first Origami Owl locket; I found my happy! I have a shining new way to tell my tale.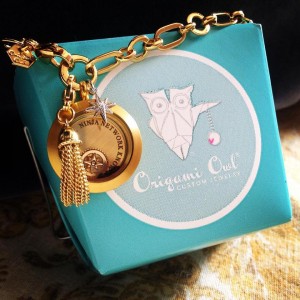 Hi! I'm Deena Ebbert, motivational speaker, enthusiastic storyteller, and brand ambassador for the FISH! Philosophy. FISH! is an engaging short film that inspires conversation about creativity and ways to bring the beauty of your individual contribution with confidence and joy. To find your "happy" and delight in others'. To inspire and lead an attitude epidemic. To share the power of your personal story.
As a globetrotting storyteller, I've asked a lot of great people to share their insight on positive impact and how best to put a fingerprint on the future. The answers are universally uplifting. Together, we believe the simple truth that people are attracted to happy people – folks who are personally invested in high-integrity interaction. We want to get together, engage our hearts in celebrating beautiful memories and extraordinary opportunity. Connect and collaborate, find fresh ways of doing business, and have a lot of fun doing it. We want to join a gathering infused with a passion for what we do and bring out the best in those around us.
Which is why I am so delighted the FISH! Philosophy has been invited to Origami Owl. You are renown for your heart and soul, your leadership and compassion, your entrepreneurial pride. I can't wait to meet you!
I'm so excited to bring the Play! Make Their Day! Be There! and Choose Your Attitude! of FISH! to you! You'll recognize me right away…I'll be flaunting my bright new bracelet! Complete with tassel, thank you very much. Ask me about that…and I'll be sure to tell the story…
Deena Ebbert
International Speaker specializing in the FISH! Philosophy
Website https://propellergirl.com
Twitter https://twitter.com/Propellergirl
Facebook http://www.facebook.com/Propellergirl
LinkedIn http://www.linkedin.com/in/propellergirl
Instagram http://instagram.com/deenaebbert