International Travel Log
JAPAN – JANUARY 2009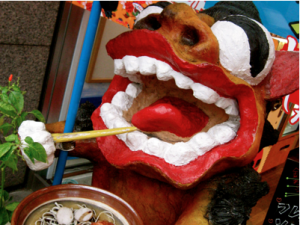 4:58 p.m. Tokyo
It's a crazy, beautiful, twisted place! I've been lost in the rain all day. My inner Geisha finally told me to come in from the cold and take another bath.
I find that I discover some of the best things in life when I am utterly lost. And so when Jay and I set out at 8-something this morning with a crisp map under grey skies, we were looking forward to losing ourselves in Tokyo. Which we did. For about six hours.
Truly. Tokyo confounds. Even standing directly underneath the street-sign indicating the intersection of Showa Dori and Eitai Dori, we still couldn't tell which end of the map was up. With no sun or shadow to serve as a compass, and a cold persistent rain, we stubbornly went every wrong direction we could manage, until we managed to ask for enough direction stumble upon some truly delightful experiences.
The Ginza District is a luxurious hostess, draped in Harry Winston and Chanel, Mikimoto and Louis Vuitton. We were happy to be wet tourists looking in from the outside. We're saving our money for the real earthly delights to be had here, the food!
Our most satisfying wanderings took us to Ginza Natsuno, a noted purveyor of jewel-like chopsticks. The precious things, lined up in tidy rows along the long narrow walls, were only safe for mere moments before I began knocking them hither and yon. Jay bought a pair. I think I'll wait until I can control myself.
Then to Hakuhinkan Toy Park, an eight story monument to play where we were mesmerized by armies of bobbing Hello Kitty heads, wriggling wind-up babies, and slightly salacious animae figurines. Fortunately for us, the restaurants on floors five and six offered respite and noodles. Slurping was mandatory.
From there our wanderings became most productive, and we discovered the bizarre beauty of the small food markets sprinkled in and among the massive department stores and upscale galleries. Beautifully arranged mysteries of the comestible world nestled next to – oddly enough – Spam.
By the time it was time to be done we were still hopelessly lost and quite a distance from our hotel. We ended up trudging through the rail station singing Christmas Carols. Finally, courtesy of helpful locals and happenstance, we arrived back at our hotel.
And now it is dark again. I sit at my window and watch Tokyo illuminate her neon evening gown, one glittering building at a time, as far as the eye can see.